There are a lot of beautiful black women hairstyles to choose from out there. At Hairstyle On Point, we are dedicated to finding the hottest looks for you to try out. From long ombre looks to short haircuts, we have been searching long and hard to make sure these looks are the ones that stand out from the crowd and look good on any woman regardless of age.
Whether you're looking for new ways to style your curls, long waves, or braids, these are 60 of the most popular hairstyles for black women. Be warned, you might be convinced to get a cropped pixie or finally let those curls run wild and free. Would that be so bad?
Disclosure: there are some products we feel so strongly about, that we can't help but promote them with affiliate links. This blog post contains some of those fantastic products, and we may receive a small monetary compensation – at no extra cost to you – if you decide to check out these products we love.
Black Women Hairstyles for 2023
1.Smooth & Straight Long Locks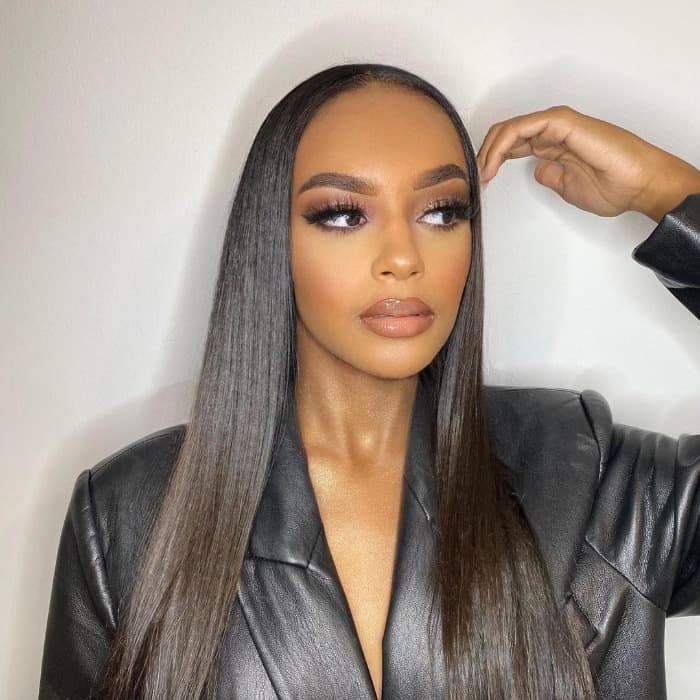 @sa.ora_
This black hair look is easy to get with a quality weave. We recommend using real Remy human hair for long-lasting results. You can do a lot with smooth straight hair, so options of hairstyles for black women with natural hair are plentiful after your weave.