The Best Medium Length Hairstyles for Men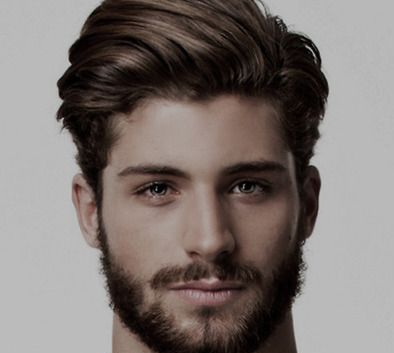 3. Long on Top, Short at the Sides
This is a style that is extremely popular with men today, as it offers a huge range of versatility with the look you are trying to achieve.  Once the sides and back of your hair have been taken off, you can basically do anything to the longer part. It can be straightened and slicked back for a sleek look, combed into a pompadour type top, gelled and combed into a side parting for a more retro look. This look has endless options that you can work with, and you can mess around to see which one suits you best.
There is a reason that medium length hair is so popular, and the list above just touches on the hairstyles that you can get with this hair length. Whether you have a particular cut in mind, or if you are just looking for something more general that you will style yourself, medium length hair will look sexy on almost anyone, and we suggest you go into your hairdresser and get whatever look you are going for.
Enjoyed these hairstyles? Than you're sure to enjoy 10 stylish hipster hairstyles.