The Best Medium Length Hairstyles for Men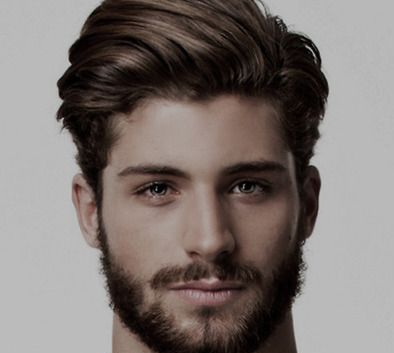 Medium length hair is arguably the most popular of all hair lengths for men, not just because it looks incredibly sexy, but also because it is extremely versatile and can be played with and shaped into a style to suit any occasion.
Most men assume that having longer hair will come with an abundance of upkeep that they don't have the time or energy for, but that is the joy with medium length hair, you can choose to leave it natural and shaggy looking or put a some effort into making it look exactly how you would like for a special event.
Below is a list of some of the most popular hairstyles that work for men with medium length hair:
1. Dapper and Distinguished
This hairstyle is perfect for an occasion where you want to impress; it is a timeless look that gives off an air of sophistication. Lightly gel your hair and brush it straight back and tuck it behind your ears if need be. After combing your hair, you should lightly run your fingers through in the same direction to soften the comb lines.