40 Hairstyles for Men in Their 40s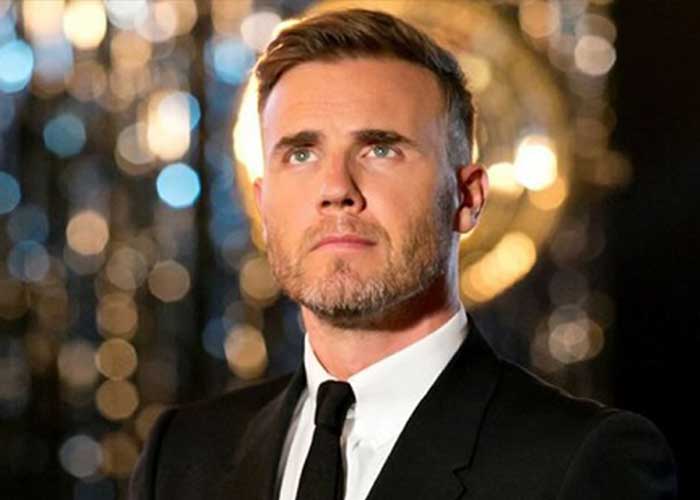 As you approach middle age, you may find that a lot of things in your life are changing—your goals, preferences, ideas, priorities, and, of course, your body. Sometimes, you want the changes in your mind to be reflected in the way that you groom your appearance, but you're not always sure how to make that happen. Other times, you're just not sure how to physically accommodate your age.
We're here to offer some ideas to help you with that. This list compiles 40 hairstyles for men in their 40s—and many of them could work well for men beyond their 40s as well. Check it out, and leave us a suggestion for other haircuts that we may have missed.
Modest Cut
First of all, we have this modest cut. Whether or not your hair has begun turning gray, it says that you're responsible, sensible, and willing to work hard to do what you need to do. This is the haircut for someone who knows his priorities and sticks to them.
White-Haired Nice Guy
We realize that you may not yet have a head full of white hair, but on the other hand, some of you may. If so, use it to your advantage. Cuts like this—simple yet pleasant—help establish you as a friendly next-door type of guy, and there's nothing at all wrong with that.
Buzz Cut
Now we'll start addressing men who may be dealing with the beginnings of baldness (or simply love really short hair). If you can tell that you're already starting to lose your hair, you can beat it to the punch with a buzz cut. It's easy to maintain and looks effortlessly neat.
Buzz Cut with Widow's Peak
A widow's peak can be turned into a stylish reference point with a buzz cut, too. Keeping it short and to the point lets you take control of the peak and keep it orderly so that its rogue formation doesn't make it difficult for you to figure out how to style it.
Receding with Widow's Peak
Like a couple of two preceding examples, this haircut features short hair with a widow's peak, beating hair loss by making it look good. However, it doesn't quite qualify as a buzzcut. Regardless, the short hair accomplishes the same effect—it just may require a bit more combing.
You know, though, if you don't quite want to accept your hair loss yet, there are things that you can do to try and fight it. On the other hand, here are some more ideas if you want to just go with the flow.
Square Forehead Buzz Cut
Of course, as we mentioned earlier, you don't necessarily need to be balding to appreciate a good buzz cut; maybe you just prefer having shorter hair. If so, this could be a great look. The hair is buzzed in such a way as to make a square with your hairline. It sounds strange on paper, but look at it—it's organized and classy. If you can appreciate that look, you might like to try it.
Square Forehead with Extra Buzz
This cut is the same idea as the previous one, except that the buzz is even closer to the head and the hairline is more pronounced. It's sensible and free of distractions, so it could be a great option for any man whose life has become too busy to worry about things like styling hair.
Combover Cut
Despite their reputation, combovers can look very sophisticated. Case in point—this salt and pepper combover that's neatly styled, allowing the man to look incredibly classy. If you want to convey that you take your time seriously but still care about being well-groomed, this is an excellent way to do it.
Combover with Volume
Of course, there are ways to play with combovers. This one has great volume, and the combover itself rises like a tide with several waves to settle smoothly on the head. It adds some interest to the basic idea behind this hairstyle—great for any man who wants to look sensible yet still stand out.
Two-Toned with Combover
Again, your hair may or may not be graying, but if it is and simply hasn't made the full transformation, embracing both tones of your hair can be intriguing. In this example, the hair is brownish along the top but features gray around the sides. Two very different colors, one very stylish look.
Curly Cut
If you have curly hair and aren't losing it, you can continue to show off your curls. In keeping with your age and changing life, however, you may simply want to ensure that you maintain a sensible image by keeping the curls close to you. When they're short like this, they're easier to control, and they send the message that you have it all together.
Molded Curls
These curls, on the other hand, are just a tad bit longer, but they're clearly styled to look deliberate. It shows that the man is aware of himself and pays attention to detail. You might find the look suits you as well if you can relate.
Light Curls
Maybe your hair isn't quite curly enough for any of the above options, but there's just enough to add a bit of intrigue to your style. That's fine. You can style it this way, keeping the curls short enough for easy management and a neat appearance, but long enough for a few stray tendrils to suggest that there's still something untamed within you during your fourth decade of life.
Curly Undercut
This cut is fantastic for anyone who wants to beat their baldness (if it's starting in the lower regions of the head) or simply emphasize their curly top. It's a look that is typically reserved for younger generations, but you can still pull it off if you have curls like these.
Long and Curly Cut
For those of you who still have a lot of hair and have a strong desire to let your curls loose, look into trying this cut. It's moderately long, and the curls are swept backward, so the effect is quite dashing and absolutely fitting for a middle-aged man.
Long and Parted Cut
The way that this hair is parted mostly down the middle makes it so that the natural waves rise and fall elegantly across the head. Of course, your hair has to be a little longer than usual in order to pull this off, but if you can, it's a wonderful look.
Medium and Parted Cut
Here, we see another cut that's parted down the middle, allowing the natural waves to bounce alluringly upward as they spread around the head. The difference is that this cut has medium-length hair, so if you like the basic idea behind this look, all you have to do is decide whether you prefer your hair long or not-so-long.
Long, Layered, and Wavy
This one is similar to a couple other ideas already mentioned in this list, with the part in the middle putting some flounce into the waves, but the hair a little longer and more layered. You can style it in multiple ways or simply leave it down to show that you may not be as young as you were before, but you've still got a free spirit.
If you've still got long hair and want more ideas for how to style it, don't worry, we've got you covered.
Short Spikes
On the other hand, some younger hairstyles may still look magnificent on you. Take these short spikes, for instance. They always manage to look well-organized and compellingly interesting. If you're drawn to them and think you can justify them, by all means, give it a shot.
Receding Spikes
In this hairstyle, you can see the hairline is just beginning to recede, but the spikes flipping upward in the front help make it look great anyway. Again, this is a hairstyle that tends to be more popular among the younger generation, but there's nothing wrong with sending the message that you still have a youthful spirit.
Rise in Front
This haircut is mostly simple and sensible, but the rise in front jazzes it up a bit. No matter how old you are, it can add some interest to your look without doing something crazy. If you want to balance fun with responsibility, this could work well for you.
Rise with Volume
Using the same idea as the previous cut but with a little more volume, this one is wonderful if you have a little more hair and don't mind the extra work that it would take to maintain it. Also, the fact that the sides of the haircut are moving away from the rise makes it even more visually engaging.
Short with Widow's Peak
By lightly emboldening the widow's peak with short, healthy hair, you create a uniquely appealing facial shape. Keeping the rest of the hair short as well saves the overall effect from distraction or compromise. This haircut knows what it's doing.
Extra Short with Widow's Peak
Although it toes the line between short and buzzcut, this hairdo embraces the slight widow's peak so that it feels rather intentional. It's a very subtly bold look, excellent for a man who's not afraid to make the most of his changing life.
Widow's Peak with Combover
Here, there's still plenty of hair in the widow's peak, so it's been combed over nicely. The rest of the hair appears to be shorter, allowing the peak to be in the limelight. Again, this is a rather daring hairdo, but if you think you can do it, try it out.
Slicked Back
This look is just all class. Every hair is slicked back, keeping the hairdo orderly and appealing. This is a classic look for middle-aged men and will probably never go out of style.
Slicked Back and Two-Toned
As we mentioned with a previous example, if your hair is starting to gray but isn't all the way there yet, you can make the most of it with a look like this. Fusing the elegance of slicked-back hair with the distinguishability of two-toned hair can't steer you wrong.
Slicked Back with Curls
It's not just for straight and wavy hair. Curls can be tempered by slicking them back as well, and the effect is just as stylish, but with the added flair that curls often bring to the table.
Slicked Back with Rise in Front
Sometimes, people mistakenly believe that slicking the hair back requires flattening it out, but that's not necessarily the case. For example, we have here a hairstyle that allows the front to rise nicely before being slicked back. Simple but effective.
Slicked Back with Volume
Here's another excellent example of the previous point. The hair is clearly voluminous, its strands rising wonderfully and show themselves off, but they still move unanimously backward, achieving a striking look.
Slicked Back with Undercut
You can emphasize the top of your hair by smoothly slicking it back while cutting the rest of it a little shorter. It really brings out the fullness of your hair and is always visually interesting.
Slicked Back with Widow's Peak
Even the widow's peak can benefit from the slicked-back look, as in this example. Despite the receding hairline, there's still plenty of hair, and it's been put to good use. It accomplishes a smooth, confident, and deliberately cool appearance.
Long and Slicked Back
It can be fun to have long hair, and you don't need to deny yourself that fun simply because of your age, but you may want to keep it in control. When you slick it backward like this, that's the effect that you achieve. It lets you look approachable while also giving the impression that there's more to you than meets the eye.
Do you like the slicked-back look but haven't seen one you really want to try? Look at some more ideas.
Tousled Cut
People continue to be drawn to tousled cuts because they manage to convey both light-hearted disregard and careful organization at the same time. You can still channel this kind of charm at your age. All you have to do is keep your hair neat but otherwise let it fall where it may.
Tousled Curls
Curls often look tousled without even trying, but there is a more deliberate way to do it without simply looking like a mad scientist. This is a perfect example of that. Usually, just running some product through your ringlets after a shower or bath and letting nature take its course is enough to achieve this effect.
Tousled Waves
The same can be said of waves as can be said of curls. The tousled look almost comes naturally to them. However, again, if you can make it look intentional, that's when you'll harness its magic.
Tousled with Spikes
Can hair be tousled despite being carefully molded with spikes? Yes, it can. Just take a look. This hairdo is defined by manipulating the spikes in multiple directions so that they look tousled. It looks a little wild, but in an intriguing way. It's never too late to try this one.
Parted and Tousled
As we established earlier in this list, parting down the middle can do wonders for helping the hair achieve volume. On the other hand, if it's wavy and cut short, what you end up doing instead is creating this look that's only tousled in the front, while the rest is neatly combed. It looks great, though, so why not give it a shot?
Undercut with Volume
Here's another cut that is more common with younger men, but it's possible that you can still make it look good as a middle-aged man—if you still have enough hair for it. You don't have to cut the bottom half of your hair quite as much as this, but if you can do it just enough to really emphasize the top, it can be great.
Undercut with Widow's Peak
Finally, you can combine the effect of the undercut with accepting the widow's peak. When you let it stand out like this, it helps you look confident and bold. Those are marvelous traits to have at any age.